Red Bull / Mosquito NRG in China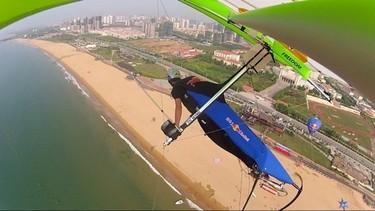 Red Bull and Chinese hang gliding pilot Wang Young in collaboration.
Previous news
---
.. that The Sargasso Sea is in the middle of the Atlantic Ocean, between the West Indies and the Azores. Jules Verne wrote about it in "Twenty Thousand Leagues Under the Sea".
---